My name is Rick Duggan. I am the owner of Signmax, based in West Auckland but covering the entire Auckland area. If you are wanting to build your brand and you are looking for an Auckland Signwriter then here's why Signmax NZ would like to partner with you. Please read on to learn more about our difference.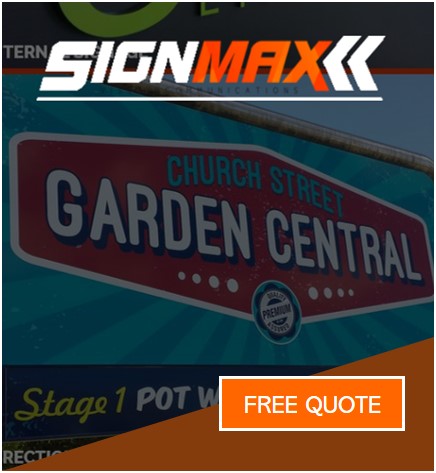 In this digital age, we reckon good old fashioned customer service counts for a lot. The fact is, most sign writers in the Auckland area should be able to do a satisfactory job for you. We are lucky to live in a country where different industries are well monitored, with businesses that provide a good level of service.
But it's the little things that can make a big difference. That's why our focus is not only on providing excellent results when it comes to quality, production and timeliness, but also when it comes to providing real solutions.
What does this mean? It's a whole range of things that include flexibility, creativity of ideas, going the extra mile and being competitively priced.
It's also about having a real relationship with the owner of the business. Someone who understands your business and who can respond to your requirements in a flexible way. We're not too big and not too small. We're perfect for you!
We've been ale to build really solid relationships based on trust over 20 years. We've deliberately built our business to ensure that we're big enough to do very large jobs, but also very happy to do small projects. Either way, we care about every project we work on. And we believe that a caring attitude is the start of a respectful and successful relationship.
Grow your business
Signage and signwriting is not only what we sell! If you are a business, we reckon we are an important part of the business growth strategy of your business. This could include car wrapping, outdoor signage, banners and lots more – all of which can be integrated to get more enquiries.
The other important part of what we do is to help with branding – to ensure that your organisation is projecting the right image in line with your goals.
Give us a try if you are looking for a new supplier. You may have been let down recently or maybe you don't know where to start if you are starting a new business or relocating. One thing we can do is find creative ways to achieve your goals at the lowest possible price without affecting quality or effectiveness.